For retailers in the West promoting their products to China, the emergence of Double 12 (12th of December) is becoming more and more a key event that needs to be factored into the marketing mix.
What is Double 12?
Double 12 is a sales day cut from the same cloth as Singles Day in China (11th November) or Black Friday in the West.
Double 12 grew out of Singles Day, which is very much the dominant sales date in China, but important for advertisers perhaps with lower budgets than the mainstream brands who dominate Singles Day. Double 12 gives smaller brands a chance to get cut through in terms of advertising visibility.
Double 12 was initially launched by Alibaba to promote Taobao, which features mid-sized retailers typically. It was originally launched as a means of addressing negative perceptions around the prominence of fake product sales.
It's getting bigger
Double 12 is on the ascendancy – over a million brands, catering for over 110 million buyers last year – it's not Singles Day, but it is becoming more and more important.
Think offline and online
Double 12 is also known for offering integration of on and offline, with promotions placed on flyers and outdoor advertising, as well as via digital channels. Alibaba powers the event, meaning that consumers can rapidly pay on their mobiles and enjoy heavy price discounts.
What does this mean for Western Brands?
Double 12 favours mid-sized brands, so you don't need to be a Pepsi or a Nike to gain traction during 12/12.
Some brands also tie 12/12 with 11/11, as a second wave of promotions, all part of a centralised strategy, that leads up to Chinese New Year which falls on 25th January 2020.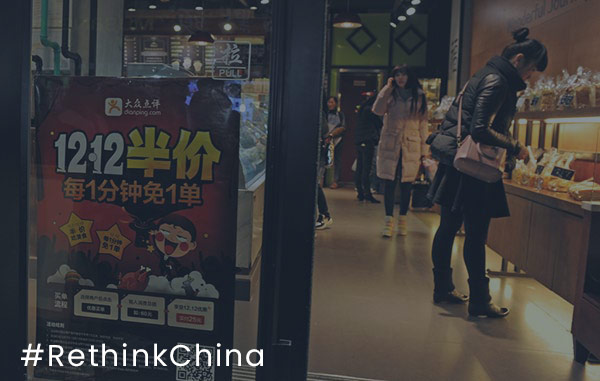 Double Twelve now covers merchants across all the continents, not just Asia, with c 100,000 overseas merchants using Alipay to offer exclusive online discounts for big date.
Planning Ahead
As with any digital marketing push, it needs to be planned. Think integration, using multiple channels for maximum traction, tying in activity with a Chinese web site, WeChat and Weibo, as well as Taobao.
Activity should be mobile-first, given that the vast majority of web use in China is via mobile. So all tactics need to be clearly executed on the hand set.
The run up to Double 12 is upon us.
Contact Regroup China for your Chinese digital marketing requirements – What we do transforms businesses.